Get Android 9.0 Pie on OnePlus 3/3T with this ROM!
As the title says, A port of Pixel Experience ROM is now available for 3 and 3T. You can get Android 9 on OnePlus 3 or 3T by flashing this port of the Pixel Experience ROM. With the help of this ROM, you will be able to experience the Android 9.0 on your device before the official release. Even though at the launch OnePlus promised to give Android 9.0 to 3/3T users but most of the times the Custom ROMs are lighter and can provide better UX. Talking about this ROM, The Android 9 Pie port for the OnePlus 3 and OnePlus 3T has just been released thanks to the work of XDA Senior Member JagravNaik. This is another port of the Pixel Experience ROM that updates these two devices. The ROM is considered to be in a beta state due to some known issues with NFC and encryption not being supported yet. However, tests have currently shown us that the following works quite well in this early beta release.
What's Working:
WiFi
RIL
Mobile Data
GPS
Camera
Flashlight
Camcorder
Bluetooth
Fingerprint Reader
HW Buttons
Alert Slider and Gestures
Sound / Vibration
VoLTE
Screenshots
If you are the Oneplus 3/3T user with TWRP custom recovery then you can easily this Android pie ROM on your phone and enjoy all the new features of the ROM on your phone. Here is a full guide which you can use on your phone and install Android Pie 9.0 on OnePlus 3/3T
Install Pixel Experience on OnePlus 3 and OnePlus 3T
Downloads
Download the ROM – Pixel Experience for 3T
Note – You don't require GApps for this ROM as all the apps are already included.
Perquisites
Before you flash the ROM, Please make sure you have an unlocked bootloader, with TWRP recovery. Also Please take a Backup of your present files and ensure you have more than 50% battery before proceeding further.
Steps to Install Android Pie on OnePlus 3T
Download the Android Pie and other files from the Download section and save all the files on your phone's internal memory.
Open TWRP Recovery by pressing Volume UP + Power button while turning the phone On.
In TWRP Go TO Wipe > Advanced Wipe > select Dalvik Cache, Cache, Data and Swipe to wipe from the below of the screen.

Now, Go to Home in TWRP and select Install Button. Locate the file you downloaded above and swipe to flash.
Now Reboot the device and you should have successfully installed Android 9 on your OnePlus 3.
The first boot may take longer time than usual.
So were you able to install Android 9 on your OnePlus 3 or OnePlus 3T? Let us know in the comment section below!
How to – Root Moto G5s Plus without PC
Moto G5S plus is an awesome device with some great features and awesome design. The software of the phone is also very fluid and smooth. The software is so simple that you might miss features you get on other phones say Redmi Note 4. So to get the best out of your Android phone here is a tutorial on how to root your Moto g5s Plus without PC or in other words Root Moto G5s Plus.
Attention – Before continuing with this tutorial, it is required to unlock your bootloader. To do so, you have to follow this tutorial here.
Note – The method without PC does not seem to work currently, We would be adding the rooting tutorial without PC soon
This tutorial only works for the phones with Nougat installed, once Oreo comes, we will make a tutorial on how to root with Orreo as well.
Downloads for Root Moto G5s Plus-
ADB folder- https://bit.ly/latestadb
Magisk Zip file- https://forum.xda-developers.com/apps…
Magisk Manager app- https://goo.gl/GkKcgb
TWRP recovery- https://forum.xda-developers.com/moto…
Root Moto G5s Plus without PC
Step 1 – Go to settings, about and tap the build number repeatdy for 6-7 times. After doing this, you will get a message saying you are a developer.
Step 2 – Now go back to settings and just above about us, you will see Developer options. Go to developer options and toggle on USB debugging.
Step 3 – Switch Off the device.
Also, Read – Logitech X50 Portable Bluetooth Speaker Review!
Step 4- Once switched off, Turn on the device by holding the power button and the volume down button at the same time. Now you will go into fast boot mode.  Connect your USB cable to the phone and the other end in the PC.
Step 5 – Now download all the files mentioned above except the App. Now extract the folder named platform-tools-latest-windows to any folder on your PC.
Step 6 – Now rename the twrp file to technokick.img
Step 7 – Now copy the other two files, that is the Maicisk file and the technokick file to the extracted folder.
Step 8 – Now in the folder, Press shift and press right click on your mouse. Now you will see an option called Open Powershell window here. Enter the following code in the window
fastboot devices 
fastboot flash recovery technokick.img
Step 9 – Now go to TWRP and backup your data. After that go into Wipe, Select format data. Now reboot your phone.
Step 10 – Now you should land on TWRP again. Connect your phone to the PC and copy the Magisk zip file into your internal storage.
Step 11– Now in your phone, Open TWRP, go to install and select Magisk zip file and select swipe to flash.
Step 12 – Now Reboot your system to the system. After you have set up your phone, Install the app, Magisk manager apk on your phone. You can find the link above. After that, your phone should be successfully rooted. Now you have successfully Rooted Moto G5s Plus.
If you are facing any issue in Root Moto G5s Plus, let us know in the comment section below. We would help you to resolve it ASAP.
Source – Dhananjay Bhosale
How to- Unlock Bootloader, Install TWRP and ROOT OnePlus 5
The most awaited OnePlue Flagship OnePlus 5 is here! After many rumors and design render, OnePlus 5 was launch last week with a new design compared to the previous OnePlus 3T which is very similar to the iPhone 7 Plus and great hardware! It is the company's best and the company's most controversial phone and expensive too. The device costs Rs. 32999 and Rs. 37999 for the high-end version. So today we would be showing you how you can root oneplus 5 easily without PC.
OnePlus 5 is a great device when it comes to the hardware and performance but it lacks many great features and the device optimization is pretty average too. The OnePlus 5 does not have any special water protection and it does not support wireless charging. Talking about the design, the OnePlus 5 looks like a twin brother to the iPhone 7 Plus. The device has a metallic body and is 7.5 mm thin. OnePlus 5 looks and feels great because of its round edges. Most of the phones now feature QHD display and some have 4k too, but unfortunately the OnePlus is still behind with FHD 1080p 5.5-inch AMOLED panel display. Though the device is inspired by the iPhone 7 Plus, and luckily it still has an Earphone Jack.
Technokick's recommended Accessories for OnePlus 5
OnePlus 5 features dual cameras at the back but can't click great photos in low light as the device as no OIS and EIS techniques. The OnePlus 5 comes with a Snapdragon 835 Octa-Core processor along with Adreno 540 GPU. The device is offered in two variants; the cheaper model has 6GB of RAM and 64GB internal memory, while the other one has 8GB of RAM and 128GB internal memory. Hang On, Root oneplus 5 tutorial is below!
Also Read : Things no one told you about the OnePlus 5
Why root the OnePlus 5? – Root OnePlus 5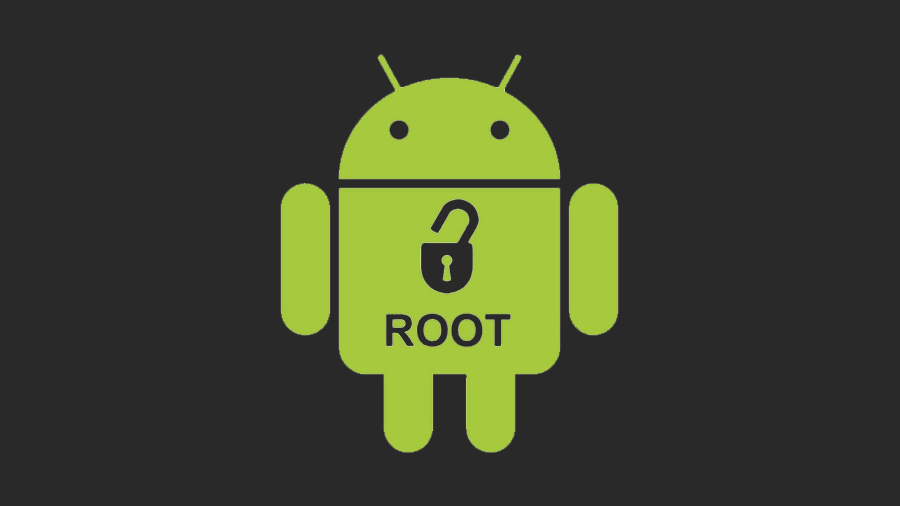 It's pretty common to get bored with the same UI and same software features. Rooting the OnePlus 5 allows you to replace the OxygenOS with some other Custom ROM. You can even unlock many modifications which are not possible with a non-rooted device.  So, lets get started! The whole procedure contains three steps;
1. Unlocking the Bootloader
2. Installing TWRP Recovery
3. Rooting the OnePlus 5
*** Please read each step carefully and follow them precisely. Making a mistake can end you up with a dead OnePlus 5 *** 
Unlocking the bootloader of OnePlus 5 – Root OnePlus 5
This will wipe all data on your device, make sure you take a backup before proceeding
You need to first install device drivers and ADB on your computer.
Enabling USB Debugging and OEM Unlock
Go to Settings >> About Device >> Tap Build Number 7 times to get Developer Options and now in Developer Options Select USB Debugging and OEM Unlock.
Boot your OnePlus 5 into Bootloader/Fastboot mode by pressing Power and Volume UP buttons.
Connect your device to your computer and allow all driver installations
Once done, open any folder and hold shift and right click and choose Open a command window.
Type fastboot devices and press enter to ensure your device is ready
Now to unlock the bootloader use fastboot oem unlock  and press enter.
Type fastboot oem device-info, to make sure that the bootloader is unlocked it should say 'Device unlocked: true'
Installing TWRP Custom Recovery on the OnePlus 5
Enabling USB Debugging and OEM Unlock
Go to Settings >> About Device >> Tap Build Number 7 times to get Developer Options and now in Developer Options Select USB Debugging
Download latest TWRP from here
Boot your OnePlus 5 into Bootloader/Fastboot mode by pressing Power and Volume UP buttons.
Open the folder where you've downloaded TWRP and hold shift and right click and choose Open a command window.
 To flash TWRP, use the command fastboot flash recovery recovery.img
To boot into the new recovery, unplug the device and press Power and Volume Down buttons.
Root the OnePlus 5
Download SuperSU or Magisk on your device ( SuperSU Preferred )
Boot into the recovery by pressing Power and Volume Down buttons.
Click Install
Select SuperSU or Magisk and swipe to confirm flash.
Once flash is complete restart your device. This time it may take time to boot, don't worry.
Now you have a ROOTED OnePlus 5!
So by now you should have succesfully rooted your OnePlus 5. If not then comment below and we will help you further in Rooting OnePlus 5 without PC.
Have something to add in ROot OnePlus 5 story? Let us now!
Install Note 7 Rom to Samsung Galaxy S7 edge
Recently Samsung launched their new phablet, Galaxy Note 7 which is as usual one of the best phones right now in the market. S7 edge comes with a very similar interface as of the Note 7 but what if you want the exact ROM on your S7. So today, we will tell you about a Samsung Galaxy Note 7 ROM for S7 edge, and will also tell you how you can install it.
How to Install Note 7 ROM on S7 edge
Perquisites
Your Samsung Galaxy S7 edge should be rooted and have a custom recovery like TWRP, If your phone is not rooted or doesn't have a custom recovery then please follow this tutorial.
Now that you have a custom recovery in your phone, go ahead and download these files in your phones internal memory.
Files – v3.0 Sac23 N7 Rom Port
         gapps
How to install
Turn off your device and reboot to custom recovery by pressing power button and volume down.
Select clean and slide to clean your phone's cache.
Now select Install and navigate to the file you downloaded. Now slide to install the ROM
now again go to install and install the gapps file you downloaded.
Now reboot your device and your phone should be running the Note 7 custom ROM.
[Update] – You can also install this
kernel
to solve a few issues like flashlight toggle. This will not affect battery life 
Features
all the features in Note 7 ROM work except a few.
Working
Calls
Wifi
Mobile data
dual Sim
Always On display
S pen notes
Game launcher
Edge display
Not working
camera Hyper-lapse
launcher egl bug
blue filter
Changelog from v2.9 to v3.0
New Anti Kang
Kernel Jesse Kernel Added Mods For N7 Boot
Full N7 ported ROM
Moded Launcher
Added Whitepages /identify unsaved numbers
Animation Scaling to .25
Full Reboot Menu Control
Remove high volume warning for headphones
Enabled All apps multiwindow
CSC tweaks
more stock feel
Note 7 ROM for S7
Gallery
Let me know if you get any problem in Installing the ROM, we will try to help you as much as we can 🙂
Subscribe to Blog via Email